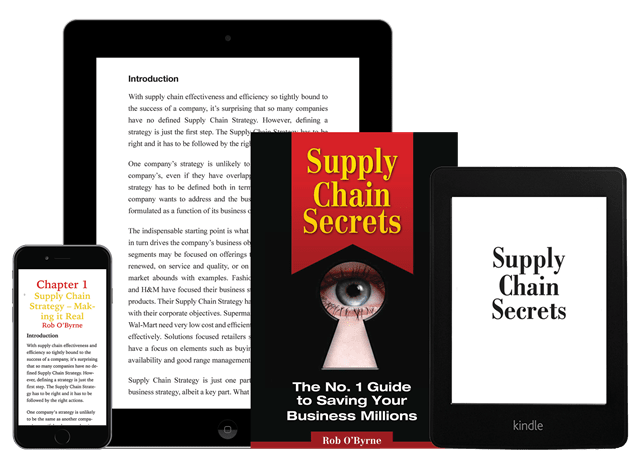 Supply Chain Secrets
The No. 1 Guide to Saving Your Business Millions.
A bold claim? Yes. But this book is based not only on my 35+ years in Supply Chain Management, but also the last 20 years assisting hundreds of organisations via my Supply Chain consulting business, Logistics Bureau.
FREE
200 pages
Published 2011
This was the first book in the series and is based on looking back over those years and hundreds (now 1,400+) client assignments from all around the World. And then selecting the improvement areas that made the greatest difference to those client's Supply Chains and businesses.
So this book really is packed full of the 'Secrets' to Success that have worked over the years with hundreds of organisations around the Globe.
Even if you are new to Supply Chain Management, this book will make perfect sense to you as it's written is a very easy to understand style. So that you can quickly apply the tips we provide to your own organisation!
This is not overly theoretical or academic. It's full of practical tips and insights that actually work.
The key Supply Chain Management Secrets chapters of this book are:
Chapter 1 – Supply Chain Strategy – Making it Real
Chapter 2 – Customer Service – It All Starts Here
Chapter 3 – Supply Chain Network Design – Understanding the critical bookends
Chapter 4 – Is there a Doctor in the Warehouse? There Should Be!
Chapter 5 – Transport – The Four Biggest Mistakes Businesses Make When Buying Transport Services.
Chapter 6 – Inventory Blow Outs – How to Avoid Them
Chapter 7 – Successful Outsourcing – Why, How, Who?
Chapter 8 – Supply Chain Cost to Serve
Chapter 9 – Measuring Performance – The Right Way.
Chapter 10 – 7 Ways to Supercharge Your Supply Chain – A Summary of Key Areas to Target
As with all our books, we provide a range of free bonus downloads to help you understand and apply this knowledge.
This eBook comes with the following free bonuses: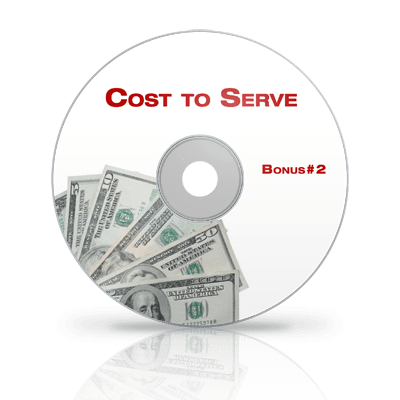 Cost to Serve Presentation
This easy to follow presentation uses simple technology and examples to help you understand cost to serve, like never before.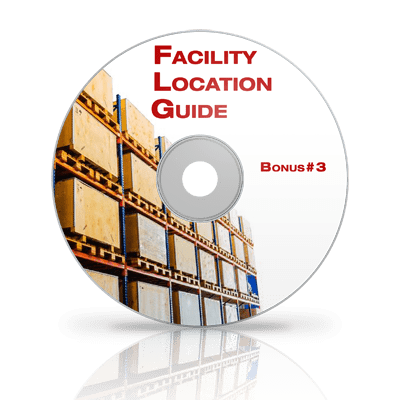 Facility Location Guide
This guide uses a case study example to explain how warehouse location decisions implant the end-to-end cost and service performance of the Supply Chain and how expensive warehouses can actually pay off in the long run.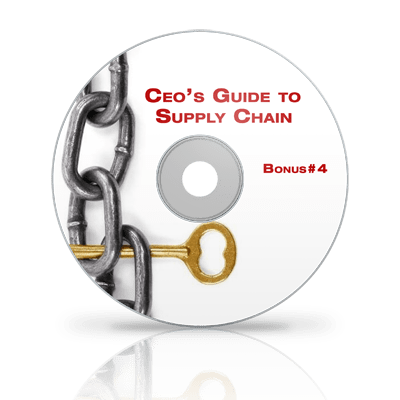 CEO's Guide to Supply Chain
Receive a presentation transcript, complete with slides, as Rob shares his insights gained from working with some of the world's leading corporations.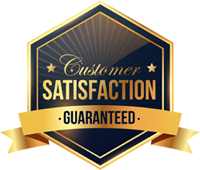 Guarantee
Please note that all our books come with a 100% refund policy. So in the unlikely event that you are not satisfied with the book and free downloads just tell us within 60 days and get a 100% refund.