If your supply chain company is just branching into the business of importing goods, perhaps because of a decision to outsource manufacturing overseas, you might not be used to dealing with a freight forwarder.
To help you in selecting a freight forwarder for the first time, I thought it would be a good idea to offer some guidance on what you need to know and more importantly, how you will know when you've found the right freight forwarder for your organisation's needs.
Why Use a Freight Forwarder?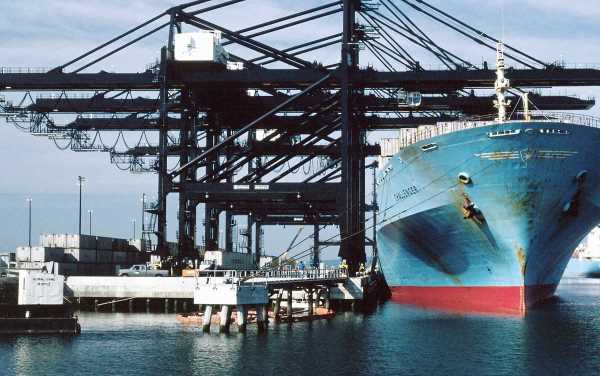 Before moving on to the four key questions you should ask when actually selecting a freight forwarder, here's an important question you should ask yourself or rather, your company:
Do you need to use a freight forwarder?
I would say almost certainly, the answer is yes. Unless you're part of a very large organisation that already looks after its own imports and exports, the complexities of international shipping mean it's not something to take a DIY approach to. Indeed, that's why you'll find such a wide selection of freight forwarders from which to make your choice—because many companies really don't want the headaches associated with managing import/export logistics.
With that point out of the way, let's move on to look at the four best questions to ask when selecting a freight forwarder:
1. Do you have experience handling the type of goods I want to ship?
When you have no direct control over the handling of your goods, you need to know it's in the hands of someone who knows what they're doing. You should make sure when selecting a freight forwarder, that you choose one who has experience with moving goods similar to yours.
2. Do you have network contacts in the countries I'll be shipping to and from?
It's not essential for you to select a freight forwarder with a global network, but the one you choose should at least have extensive networks in the departure and destination countries of your freight. Sounds obvious perhaps, but you'd be surprised how many companies miss this vital point. This will be particularly important if you are choosing a door-to-door, rather than just a port-to-port service.
3. How many containers do you handle per year?
Asking this question is a quick way to find out how much overall experience a freight forwarder has. There are plenty of firms out there that haven't been around long and might not have dealt with the full range of exceptions that can occur when moving freight around the globe. Since your company is also new to the process of working with a forwarder, it's probably best to choose a long-established, high-volume provider that's seen and done it all.
4. Do you have multiple carrier service contracts?
The third quarter of the year is peak season for international carriers. At that time it can be tough to find space for containers on cargo vessels. That's when you will be glad of a freight forwarder who has contracts with a number of shipping lines. Similarly if you plan to make use of door-to-door services, you can reduce risk by selecting a freight forwarder who has relationships with various road and rail carriers.
Want to Know About Shipping Goods From China?
If you make a point of asking the questions above when selecting freight forwarder, you can be pretty confident of ending up with a reliable partner for your international supply chain operation.
One of the most common reasons for companies to start working with freight forwarders is because they decide to outsource manufacturing to overseas suppliers, China being one of the more popular choices for offshoring.
If your company is considering offshore manufacturing, you'll find lots of valuable information in my business novel, China Sourcing. Why not pay a visit to the China Sourcing product description at Supply Chain Secrets Books and find out more about the book and the free bonus items that ship along with it?