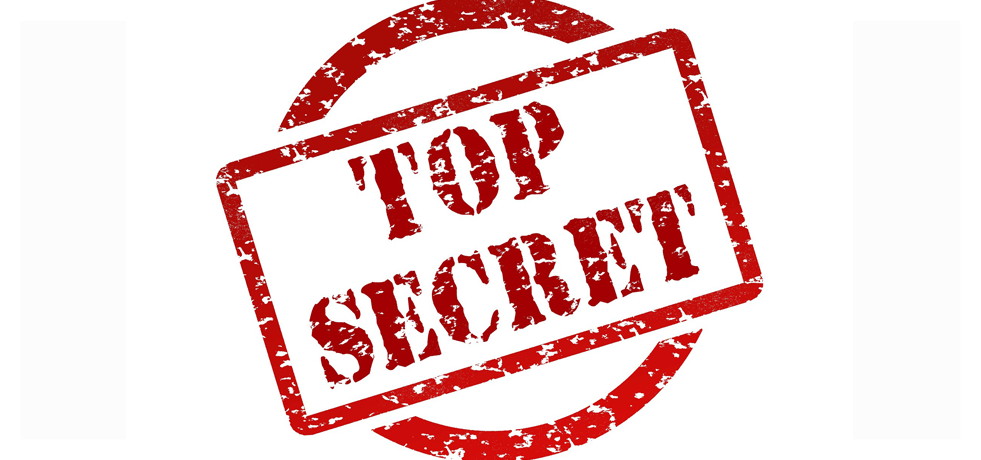 As you might imagine of someone who runs companies in supply chain education and supply chain consulting, I come into contact with a lot of supply chain professionals.
One thing that used to surprise me is how many of these professionals—most of whom received a formal education in supply chain or logistics—were unfamiliar with the points and principles that I'm going to share in this post.
---
It no longer surprises me though, because these supply chain secrets (which really shouldn't be secrets at all) are simply not emphasised enough in most supply chain education courses and programs.
---
That's why I set out to share them through my supply chain school, eBook series, and online supply chain education program.
Get a Glimpse into These Supply Chain Performance Secrets
Needless to say, it takes a whole program of supply chain training to cover all these four secrets in full.
In the next few paragraphs though, I can at least overview them and briefly explain why knowing about them will increase your success in boosting supply chain performance, whether you're running your own business or are involved in supply chain management for your employer.
1. Supply Chain is Customer Service
A lot of supply chain education programs immerse students deeply into principles, disciplines, models, and theories. That's all well and good, but it doesn't really provide an inkling of just how vital the supply chain is to the customer experience.
From procurement, through manufacturing/production, warehousing, logistics, and distribution, there's a multitude of points at which the supply chain can impact value for your company's customers.
---
At the same time, the way in which you serve your customers will influence the cost of your supply chain operation.
---
Once you realise that secretly, customer service is what supply chain is all about, you can leverage that knowledge to improve both service and cost performance for your company… and that's the perfect segue into supply chain secret #2.
2. Better Service, Lower Cost
During your supply chain education, you probably heard a lot about strategies, including the differences between say, an efficient (read low-cost) and responsive (higher cost) supply chain. What you probably didn't hear much about is the relationship between customer service and supply chain operating cost.
When you start to talk service and cost with supply chain professionals, (especially those who don't know the secret I'm about to reveal) it's not uncommon for the conversation to turn toward the dilemma of whether to justify the extra cost of service improvement.
---
Did you know that actually the reverse is true, at least when you look at logistics costs as a percentage of sales?
---
Research from one of my companies, Benchmarking Success, showed conclusively that companies achieving best-in-class supply chain service levels are able to operate at half the cost of those whose service levels were average for their industry.
Once you know this particular secret and how it works, you'll be able to achieve the seemingly impossible as a supply chain leader—to improve service and reduce supply chain costs at the same time… Impressive huh? Better still, this secret provides an excellent introduction to supply chain secret #3.
3. It's Vital to Know Your Cost-to-serve
Technically I don't think this is really a secret, but honestly, it may as well be. Not that I'm complaining, as my consulting company Logistics Bureau has had the opportunity to help a staggering number of companies to understand their cost-to-serve, reduce it and increase their profits.
---
In fact, this is exactly why I love combining supply chain education services and supply chain consulting as my vocation and business mission.
---
I'm continually learning new things as a consultant, which I'm then able to incorporate into my supply chain education curricula. At the same time, I get to help my consulting clients improve their businesses, both by helping with their projects and providing them with some supply chain education along the way.
It's especially satisfying to share the "aha!" moment when a company becomes aware of its cost-to-serve. Once understood, the lesson is never forgotten. But there is another lesson that goes hand-in-hand with cost-to-serve—and that's the subject of secret #4, the last performance-boosting supply chain secret I'm going to share in this post.
4. If You Have "a" Supply Chain, You're Probably Doing it Wrong
In this day and age, one supply chain is typically insufficient to serve the needs of an enterprise and its customers. As any company performing a thorough cost-to-serve analysis tends to find out, using a single supply chain to service all product and customer types is a sure way to experience poor cost performance and often, poor service performance too.
---
The thing is, every company's customer and product mix is different, a fact commonly overlooked in supply chain education, except where liberal use of case studies is made to highlight the point.
---
When you start to look closely at the mix though, and analyse which products and customers cost the most to supply and which the least, it becomes clear that two or three supply chains will often serve better than one, in every way.
---
Companies that learn this secret and segregate their customers/products into groups—each with its own supply chain—are the ones that become known as leaders in their respective sectors.
---
That's no coincidence. It's just because the act of segregation and grouping customers, products, and services creates a more profitable balance in areas like asset utilisation, inventory stockholdings, and channel selection.
Where to Learn More Supply Chain Secrets
Most companies want to improve supply chain performance and more often than not, they have at least a handful of people with a solid supply chain education onboard to help them. Yet still the quest for improvement so often becomes a meandering affair, involving swings between seemingly arbitrary cost-cutting and fire fighting to correct service shortfalls.
---
If more supply chain practitioners were aware of the secrets shared in this blog post, supply chain excellence would I'm sure, be a far more common trait among manufacturing and sales organisations.
---
If you'd like to learn more about the secrets shared in this post, remember to check back regularly for new content in this blog, and feel free to evaluate my supply chain education services and products. You'll find there's something among them to fit the needs of just about any company, organisation, or individual interested in supply chain improvement.