5 Things Supply Chain Stakeholders Value Most in Suppliers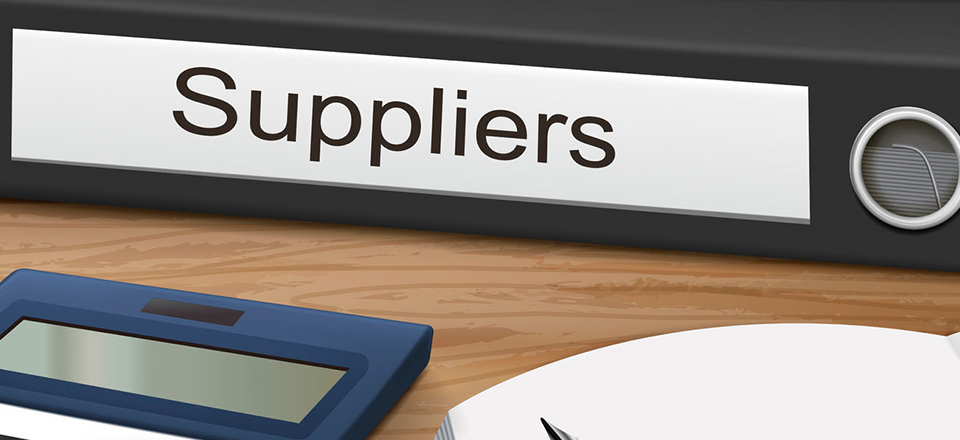 If you are a procurement-professional in a manufacturing or sales company, you might have heard that supplier selection these days is all about total cost of ownership, rather than just obtaining the lowest prices possible.
The numerous supply chain stakeholders existing inside and outside of your company all have certain expectations, which your team must take into account when selecting new suppliers.
Selecting Suppliers for Value
This post highlights three of the most notable drivers of value for supply chain stakeholders when sourcing primary materials and goods. It also explains why each of the value drivers is vital for successful supply chain management.
1. Customer Service

A supplier that excels in customer service is a valuable partner in any company's supply chain. Your purchasing team, goods-receiving staff, inventory managers, and your company's customers all have a stake in the level of service provided by upstream suppliers.
---
After all, customer service is one of the things we all value most in suppliers, even as consumers, and it's the same when businesses buy from businesses.
---
The better the customer service your company receives from its suppliers, the better you can serve your end-customer base. If you must pay a little more for your products or materials to enjoy a high level of service, don't let that be a deal-breaker when selecting suppliers.
2. Short Delivery Lead Times

Low, low prices are a poor substitute for expeditious delivery. Getting materials delivered fast is another of the qualities supply chain stakeholders value highly in a supplier.
---
During supplier selection, your team should give preference to candidates with distribution sites close to your own, or that can otherwise guarantee short lead times for your purchases.
---
Longer lead times not only extend your company's cash-to-cash cycle time and make it harder to meet your customers' needs; they also lead to increased inventory holdings. Your colleagues in the logistics function are more likely to insist upon purchasing buffer stock to offset the length of time it takes for inbound deliveries to arrive.
Accepting lengthy lead times might get you lower purchase prices, but the overall cost of ownership could easily skyrocket. On the other hand, a more conveniently located vendor is likely to save you money, even if your company must pay more for its purchases.
3. Reliability

Low prices and lots of promises won't impress the majority of supply chain stakeholders. Proven supply and service reliability however, is perhaps the single most desirable characteristic of a primary supplier.
---
After all, even short lead times and great customer service mean little if your company can't get materials when it needs them.
---
When vying for your business, suppliers will often promise high availability and swift delivery. Those promises should certainly not be taken at face value, especially from a supplier offering prices significantly below those of its competitors.
Always follow up references and ask each potential supplier's existing customers about service performance and product availability. Once you sign a contract with a supplier, your company will be depending on its reliability, so make sure the supplier has a good record of honouring commitments.
4. Supply Chain Transparency
In the two years or so since first publishing this article, matters of product provenance, ethics, and social responsibility have continued to gain the attention of business-buyers and consumers alike.
As highlighted by numerous supplier scandals in recent times, supply chain stakeholders have every reason to care about your company's supply chain and whether they can trust it not to expose your business to risks.
Mere assurances are no longer enough to secure the necessary trust, so in procurement, you must respect stakeholders' concerns and look for suppliers that have solutions in place to provide visibility. Moreover, that visibility should extend across the various tiers of supply, since it is in the lower tiers that problems often materialise.
5. Willingness to Align

A spirit of partnership is essential for a supply chain to be successful, and supply chain success is critical for today's businesses to survive and thrive.
For many stakeholders, especially those in your company's C-suite, a supplier willing and able to align itself with the culture and goals of your organisation is worth more than one that cannot, even if the latter can offer lower prices. During supplier selection therefore, try to consider the way your company works and factor it into your initial discussions with suppliers.
---
Ask potential suppliers how they will align their services with your company's strategy. Better still, afford preference to suppliers that initiate the alignment discussion.
---
Good suppliers, for example, will seek an early understanding of your company's goals, principles, core values, and sales processes. They will also ask you about your customers' characteristics and priorities. Questions like these, when coming from a supplier's key decision makers, indicate a desire to understand how to develop a close relationship with your company if the supplier wins your business.
Value the Needs of Supply Chain Stakeholders

Poor supplier selection may only affect the procurement function when it comes to correcting the error. For other supply chain stakeholders though, the problems can begin from the first day of business, and continue until your team acquires a better alternative source of materials.
---
Of course, as a procurement professional, you must naturally focus on price to a certain degree when choosing suppliers—but lowest prices might not mean the best deal for your company.
---
Always try to look beyond purchase price and select suppliers for maximum value over the full life of the supplier/buyer relationship.
Customer-service excellence, minimal lead times, transparency, assured reliability, and a willingness to align are priceless value drivers for the supply chain. Aside from the addition of value, they can also save operating costs and increase profitability. That's why supplier selection is much more than a quest for the lowest price per unit.
Editor's Note: This post was originally published in November 2016, under the title '3 Things Supply Chain Stakeholders Value Most in Suppliers.' it has now been revamped to include two new sections, along with other additions to make the article more comprehensive and informative.