If you're joining a manufacturing or sales organisation for the first time as an IT professional, there's every chance you'll be supporting your employer's logistics and supply chain functions. If so, you might be surprised to see some of those functions operating with what seem like archaic management solutions.
---
For a business discipline with more to gain from technology than most, the logistics theatre is surprisingly full of companies that still practice management by Excel.
---
If you go to work for one of these companies, the time may well come when you need to show your logistics colleagues the path to enlightenment. So how can you persuade a logistics team, in logistics (rather than IT) language, that it's time to throw out the spreadsheets and invest in WMS?
Use The Persuasiveness of Productivity
Logistics folks love to talk about productivity, probably because they've been conditioned to think of logistics as a cost centre, rather than as a value-adding activity.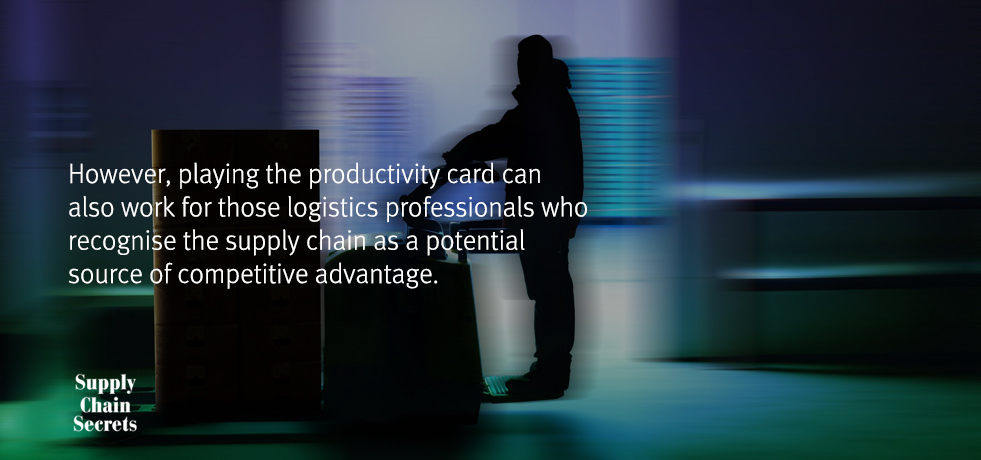 In any case, tell your logistics colleagues that if they invest in WMS technology, they are guaranteed to increase productivity. Explain the potential for increased throughput when:
There are no more picking documents or load manifests to print, separate and distribute
Picking errors are reduced as a result of system guided warehouse operations (meaning much less rework to correct errors)
There are no administrative hours required to key data from paper documents into the computer system
Warehouse transactions are recorded as they take place, via barcode scanning and mobile devices on the warehouse floor
Warehouse operatives spend less time walking to and from the office (to collect and deliver paperwork) and more time actually receiving, picking, and dispatching goods
This is information that should make it easy to get the attention of your logistics colleagues. Moreover, you will not be guilty of exaggerating the benefits of decision to invest in WMS, provided care is taken in vendor selection and your colleagues can accept the inevitable hiccups and bugs during the early days post-implementation.
It's Not Customer Service, It Is Process Excellence
Not everyone in the logistics team will care too much about a decision to invest in WMS. The people who will (and who will be the most powerful influence on the decision), are those who look after your company's warehouses. At the same time, warehouse people are not generally customer-facing, so trying to impress the customer-service benefits of WMS on them might be a waste of breath.
---
Instead, you should talk to them in terms of process benefits, like the removal of waste, reduced inventory shrinkage, faster DC throughput, and as already discussed, productivity.
---
Improved processes lead directly to customer-service benefits, but by talking process excellence, you can persuade the warehouse leaders in your logistics team to support a decision to invest in WMS. Of course, WMS really will drive warehouse process excellence; but more importantly for your company as a whole, can be leveraged for meaningful improvements to customer service.
"ITs" Good to Invest in WMS
It's not unusual for schisms to exist between functional and IT managers in supply chain organisations. A lot of the time it's because the two groups of people speak different languages.
If you want to help your company's fortunes by influencing decisions to invest in WMS, TMS, SCM and other beneficial supply chain technology platforms, you'll need to communicate with functional teams in their own language, which for WMS, means placing the emphasis on productivity and process.
The right approach to communication will help you get the right decision. Just as importantly, it will also make your involvement less like an imposition and more like a collaborative alliance to drive logistics performance.