As I've mentioned before, Supply Chain Secrets is for anyone who has involvement in supply chain matters, especially those who work in support functions such as human resource management.
HR of course, plays a vital role in maintaining an efficient and effective supply chain, so I thought I'd pick up briefly, on one of those issues that occasionally puts human resource and operational management teams at odds with one another—performance management.
Performance Management: Whose Job Is It Anyway?
A good performance management program can really make the difference in creating, maintaining and retaining an engaged workforce in your company. Yet all too often, despite putting together a good PM system, organisations lose out on the benefits due to ownership issues.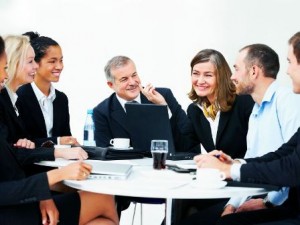 Sometimes the problem is at the top of the management ladder, but more often, it lies with the middle managers and supervisors—those people who must use the system to develop their teams and individual employees.
Put On Your Gloves And Pick Up The Hot Potato
If you are one of those logistics managers who rates all your team members as "very good" when it comes to performance review time, consider if you are really helping anyone by failing to distinguish the best, from the good, from the "turner uppers".
If you're an HR professional, please remember that ownership of the PM system is yours too. It's incumbent upon you to help the operational management team adopt their share.
Do you involve your company's operational managers in PM process discussions and plans?
Do you have a comprehensive PM training program in place for managers?
Do you audit performance review documents or meeting notes?
Are your performance management processes straightforward and easy to follow—or unwieldy and time consuming for your managers?
Developing and engaging your workforce is the only sure way to reduce staff turnover and move your business closer to meeting strategic challenges. Effective performance management plays a big part in employee engagement and development. To make your performance management effective, HR and operational teams must stop treating it like a hot potato and share the challenges together.