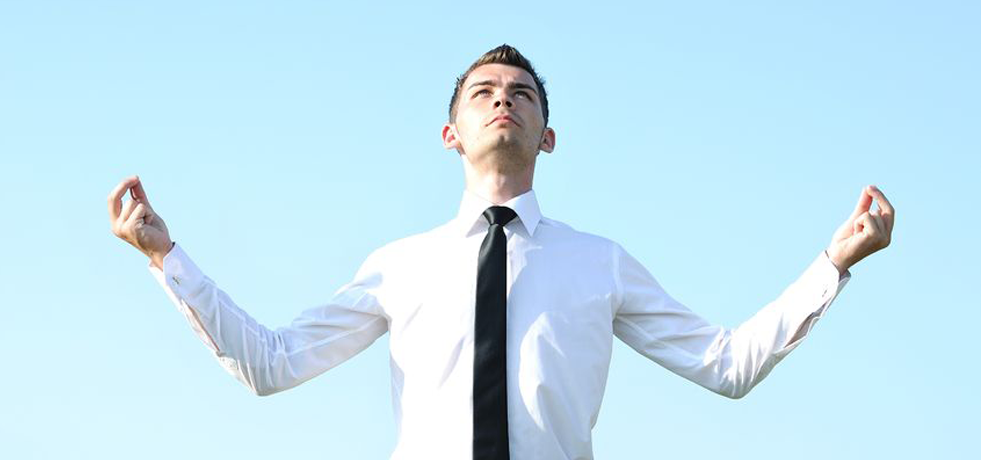 As the founder of Supply Chain Secrets, a supply chain elearning program that's been established for some years now, I've been watching the phenomenal development of online vocational education with great interest.
Did you know for example, that an estimated 75% of companies worldwide are now using elearning programs to train their staff, or that the market for supply chain elearning and other online corporate training is expected to continue growing by 13% per year?
Secrets to The Success of Supply Chain Elearning
So what is it that's enabled the transformation of online study from a novelty, to a trend, and finally into one of the most popular vocational education delivery methods—in just a few short years?
The short answer is because it's effective… But of course the short answer doesn't do justice to a study methodology that's taking the world by storm, so here are a few reasons why online study works so well, along with some insights into how Supply Chain Secrets leverages these benefits to help companies and individuals improve logistics knowledge and expertise.
Supply Chain Elearning is Personalised Yet Standardised
Supply chain elearning offers direct benefits both to employers and employees, but perhaps the biggest secret to success lies in its ability to engage students regardless of personal learning styles and preferences.
---
For example, Supply Chain Secrets

is a website-based program, with training materials organised into separate components, each providing a specific form of media.
---
The key components of the program—all centred on pragmatic as opposed to theoretical principles—comprise:
Written eclasses with homework assignments: For students who like to mix reading with practical learning, our eclasses each explain a key aspect of supply chain and logistics management, and include simple but interesting assignments to put learning into practice.
A series of downloadable ebooks: Our ebooks cover a range of supply chain topics, from the basics of management, through to in-depth guides on more complex issues such as outsourcing. These books complement the eclasses, allowing students to take a deep-dive into some of the most important concepts and imperatives for running a successful operation. They also provide a great way for students to continue their studies on the go, as they can be read offline using an e-Reader or tablet.
Supply chain elearning webinars: A series of exclusive recorded webinars which, like the ebooks, each cover a specific topic and are perfect for students who like to learn by watching and listening.
In addition to these three main site components, the program has a section containing some handy in-depth guides. This section is updated with new guides as and when new topics and trends come to the fore in supply chain and logistics.
---
It's the flexibility and variety of learning material that makes supply chain elearning suitable for every learning style.
---
At the same time though, elearning programs can be designed to ensure a standardised approach to training if you wish. This is not always the case with classroom-based, facilitated courses, which depend upon the facilitator/s to be consistent in their delivery.
Supply Chain Elearning Supports Profits and Savings
Besides the advantages offered by the structure, flexibility, and repeatability of supply chain elearning programs (students' knowledge can be refreshed any time), they offer a number of financial advantages over other corporate-training delivery methods.
For example:
You incur no extra costs for refresher training, since students can revisit elearning content at any time (assuming the provider does not place time-limits on program access).
Supply chain elearning is not restricted to delivery at a certain time or in a certain place. This helps when you need to limit the impact that training and education has on productivity.
Students don't need to incur travel expenses to take part in supply chain elearning.
Employers don't need to worry about the costs of hiring training/conference facilities, or those associated with the use of internally or externally sourced facilitators.
These cost and profit-related benefits all result from the use of elearning as an educational tool, but it shouldn't be forgotten that the knowledge and skills gained by students offer the biggest potential to generate savings and increase your company's profits.
---
There's also the fact that elearning students become operationally competent in a shorter space of time than students trained using other methods.
---
An study by IBM evidenced this, when it found that for every dollar spent on elearning, $30 is gained in productivity. This is apparently due to the speed at which elearning students become competent enough to apply their acquired skills and knowledge in the workplace.
That last point in fact, makes for a good lead-in to one more secret of supply chain elearning success. As I mentioned in the introductory paragraphs, it's a learning method that's proven to be very effective.
The Elearning "X" Factor is Actually an "E" Factor
As a prelude to these last few words on supply chain elearning effectiveness, I think it's important to note that all corporate training methods have their pros and cons, and that it would be a mistake to rely on elearning as the "be all and end all" in employee education.
---
However, the results of numerous studies make it hard to deny that elearning is extraordinarily effective and has earned its tenure as a primary method of training delivery.
---
In addition to reducing "time to competence" and improving productivity, the IBM study (mentioned previously) also found that companies utilising elearning enjoyed customer and staff satisfaction improvements and became more effective at implementing and managing change.
Meanwhile, another study, performed by The Research Institute of America, found that elearning improves knowledge retention by as much as 60% when compared to classroom-based training and education.
---
It wasn't so long ago that elearning was maligned as a fad that would never catch on, but it seems the jury is no longer out.
---
In fact, given that effectiveness has proven to be something of an X-factor for online study, it surely deserves a place in the supply chain training protocols of any company concerned with employee growth and development.
Want Access to More of Our Supply Chain Secrets?
Of course, as somebody who runs a supply chain elearning program, I'd be remiss if I didn't take the opportunity to close this post with an invitation to learn more about  Supply Chain Secrets.
---
If you stop by at the Our Supply Chain Secrets website, you can find out what we're about, and see a few samples of some of our members-only content.
---
You can even buy any of the books in our series directly from the site. What you won't be able to do is access the rest of the really good stuff though, since that's a privilege of membership. But to remedy that, all you need to do is contact us. We'll be pleased to give you all the information you need to join Our Supply Chain Secrets.