Whether you work for a manufacturer or brand owner with its own logistics operation or you are a manager for a 3PL provider, mechanical handling equipment is probably a critical element in your storage and transportation activities.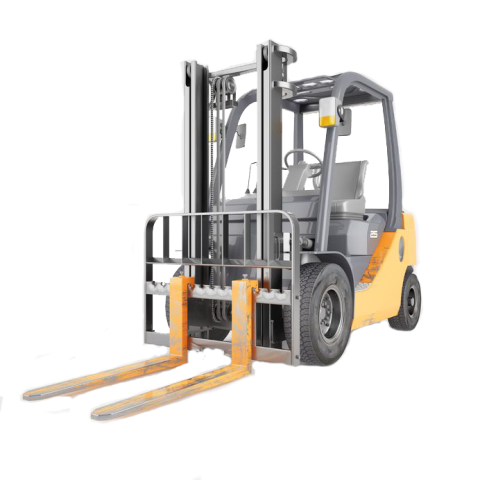 When buying new equipment therefore, the price to be paid for making the wrong choice can be a high one. MHE selection is something which requires care and diligence and needs input from a number of functional professionals.
Stakeholders in Supply Chain MHE Selection
Of course MHE selection should be driven by the warehouse or transportation management team, but other functions, such as finance, procurement, and engineering/maintenance all have a stake in the purchase decision. Strangely enough though, so does the human resources team.
But why should the HR team care about what equipment is chosen for a logistics operation? After all, HR is all about people, not equipment, right?
MHE Selection and Human Resources
Actually, the choice of MHE will impact a human resources team more than might immediately be apparent. Firstly, the HR department will typically own the training budget, so HR managers need to think about how to get users trained to operate the new equipment.
Questions arising will probably include:
Is the equipment easy or complex to use and how much training will be required?
Does the vendor offer training and is it free, or at least inexpensive?
Would it be more economical to use in-house trainers or bring in a separate training company?
Will a train-the-trainer program be necessary?
These are just a few of the questions HR professionals need to consider when their company decides to invest in new MHE. There is also the question of health and safety, which often falls under the HR remit. Therefore, HR needs to know about any safety risks associated with new MHE, as well as ergonomic considerations.
If employee dissatisfaction develops surrounding perceived difficulties for equipment operators, HR will be only second-in-line to the operational manager when it comes to taking flak from union or workforce representatives.
There may even be a change management element involved in the choice of MHE, especially if there is to be a significant change, such as replacing ride-on pallet trucks with less-expensive, but also less user-friendly pedestrian-operated units.
MHE Selection: Almost Always About People
While MHE selection is all about purchasing mechanical apparatus, people are still the primary consideration in all but a few circumstances. Since the HR team is all about people and their engagement at work, it makes sense that the team has a vested interest in anything impacting the human element of supply chain operations.
The only exception might be when MHE is to be procured for wholly automated environment, in which the only human involvement is to oversee operations or perhaps perform service and repair tasks. Of course this will be a huge HR deal if the business is graduating from manual to automated processes, but that's a topic for a future post.
MHE Selection Takeaways
So for now, if you're an HR professional in a logistics or supply chain-oriented company, you could do a lot worse than spend some time getting to know the basics of MHE design and operation. At some point, you might be asked to help with the task of MHE selection.
If you're a member of your company's logistics team, don't forget to invite the HR team to the party next time you need to procure some new MHE. Involving HR will help you head off any unexpected training or adoption issues and ultimately, will help you to make a more informed purchasing decision.