Logistics E-Learning for US Professionals: What's Your Preferred Learning Style?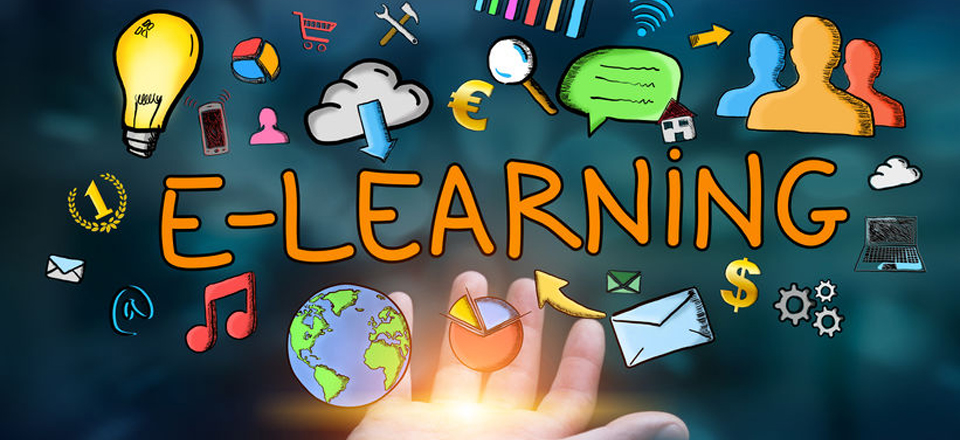 Supply Chain Secrets, the pragmatic online learning program for logistics and business professionals is now welcoming members from the United States.
This news should come as a breath of fresh air to anyone wishing to improve their practical knowledge of the supply chain sector… in other words, to learn about strategies, tactics, and practices that have direct and useful real-world relevance.
Having gained acclaim in Australia for its breadth of topics and an approach that appeals to all learning styles, Supply Chain Secrets offers a new learning experience to US professionals with the need to understand supply chain management and quickly gain skills they can apply immediately in the workplace. But what about those learning styles we just mentioned?
Do You Know Which Learning Style Suits You Best?
We developed the Supply Chain Secrets (SCS) program to appeal to all of the main learning styles, so whatever your preferences, you should have no problem picking up the many insights contained in our e-classes, books, guides, and webinars.
However, if you're anything like me, you might never have thought to identify your learning style preferences and therefore, to make educational choices that suit them. It was many years before I established my learning style combination.
---
While I'm not qualified to help anyone identify or develop their learning styles, I can certainly comment on which forms fo training and education are the best match for each of them. 
---
I can also explain a little about how new USA-based members of Supply Chain Secrets can get the best from the program, depending upon their preferred learning styles, so that will be the topic of focus for the rest of this post.
SCS for the Visual Learner
If your preferred learning style is visual, you like to read or view information presented in visual formats, such as images, charts, or diagrams. You tend to visualise ideas and concepts as you learn about them, especially if they are presented in an audible, rather than visual way.
---
You might be someone who takes copious notes in classes or during meetings. Perhaps you prefer to study in a quiet environment and find sounds and activity around you to be a distraction. 
---
SCS is the perfect supply chain learning program for visual learners in the United States, as long as you're not too perturbed by reading text written in British (as opposed to American) English. There are more than 100 e-classes to choose from, along with five books and dozens of guides filled with charts and diagrams to help you absorb information in the way that you prefer.
SCS for the Auditory Learner
If you prefer to listen than to read, the chances are that you're primarily an auditory learner. If you find yourself reading things aloud, that's one of the most telling signs that your preferred learning style is aural, because your brain records knowledge more easily through sound.
---
Supply Chain Secrets caters to the auditory learner by running online webinars, with one of our logistics-training experts presenting visual information while also providing a details narrative. 
---
During the live webinars, you can dive in with questions whenever you like, and, as the host will address them by talking directly to you, it shouldn't be difficult to pick up the wisdom in his or her words. Better still, all our webinars are recorded and uploaded to the SCS members' website, so you can listen to them as many times as you wish.
SCS for the Tactile Learner
Online training and education is not always the best way to engage tactile, or kinesthetic, learners, and if you fall within that particular group, you'll understand why. After all, you learn best when you are using all your senses, but especially your hands. You probably find it challenging to sit still and simply read or listen, or even to watch training videos.
---
At Supply Chain Secrets, we understand your need to learn by doing so although SCS is an online program, our e-classes include many practical exercises. 
---
Although they are not hands-on as such, these exercises do challenge you to get out in the real world and experience the problems and solutions discussed in the text, so as long as you take plenty of breaks during your reading time, you should find the program stimulating enough to hold your interest from start to finish.
Discover Global Supply Chain Secrets, Online in the USA
Whatever your preferred learning style may be, SCS will fill in some of your supply chain education gaps, since our coverage follows a path rarely trodden by academic institutions.
---
The program draws on the knowledge that consultants in our partner companies have gained through executing hundreds of projects, for a vast range of different supply chain organisations. 
---
If you are already working in supply chain for a company in the United States, are working in another function but need to understand your supply chain better, are a US-based small-business owner, or a graduate wishing to add some practical skills to your portfolio, Supply Chain Secrets membership will help you meet your objectives—whatever your learning style.