When procurement and other supply chain-related business functions work closely together, your company's financial performance can only see improvement. More and more organizations are gaining awareness of this and are focused on closing the divide between procurement and the rest of the supply chain.
---
If you're looking for ways in which your procurement department can support supply chain operations, continuous spend analysis is certainly something to consider.
---
There are at least two good reasons why supply chain spend analysis will help to foster procurement/supply chain collaboration. For one thing, supply chain spend analysis is a proactive way to detect (and hence avoid) risk within your company's supply base, and for another, it will allow you to identify rogue spending, thus helping you plug holes in your procurement system.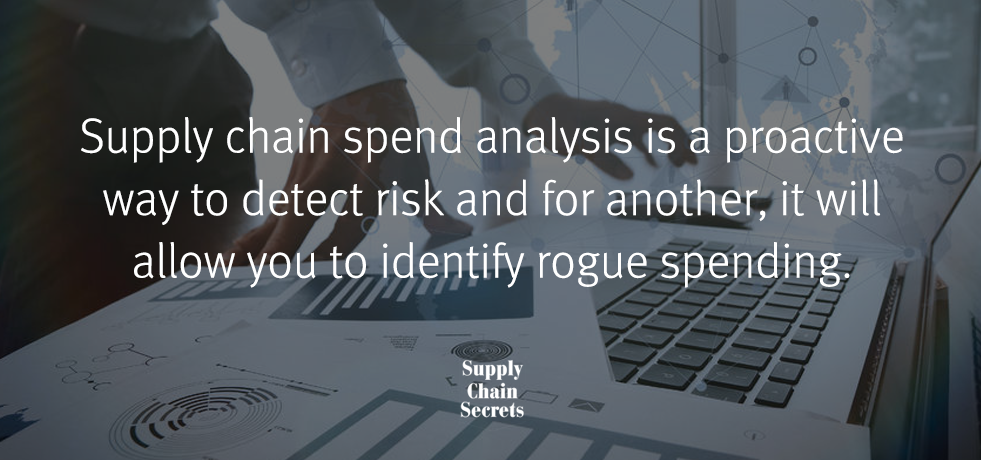 Spend Analysis to Reduce Supply Chain Risk
If and when your company uses single-sourcing strategies, the risks of over-dependence may be quite transparent. On the other hand, when multiple suppliers are used, there are far less obvious risks which you can be exposed to.
---
Supply chain spend analysis will help to bring these risks into relief and enable you to take mitigating steps.
---
For example, over time it's easy to increase spend with one supplier, to the point where the supplier becomes over-dependent on your business or vice versa. This can create public relations risks if a change in your strategy cuts off the supplier's primary source of revenue and forces them out of business.
If your organisation is over-dependent on the supplier, however, changes in its ability to supply you can leave your business floundering without critical materials, goods or services.
Supply chain spend analysis can prevent such a situation from arising, by notifying you of upward-creeping spend with a supplier. Action can then be taken to reduce spending or activate a risk-reduction strategy.
Spend Analysis to Identify Rogue Spending
Supply chain organisations spend a lot of money with suppliers of direct and indirect goods and with service providers. Furthermore, logistics managers and their ilk tend to be a resourceful and pragmatic bunch.
While this is an advantage generally, it also means people in supply chain functions may take the path of least resistance when making purchasing decisions. This practice, while executed with the best of intentions, can undermine procurement's efforts to manage organisational spending.
---
Supply chain spend analysis will allow your procurement team to better identify maverick spending in all its forms.
---
With the intelligence gained from spend analyses; procurement can determine how and why supply chain professionals are bypassing controls like preferred supplier contracts and purchasing catalogs. The stage is then set to plan and implement new ways to curb unmanaged spending, preferably by making it easier for buyers to adhere to procurement policies and procedures.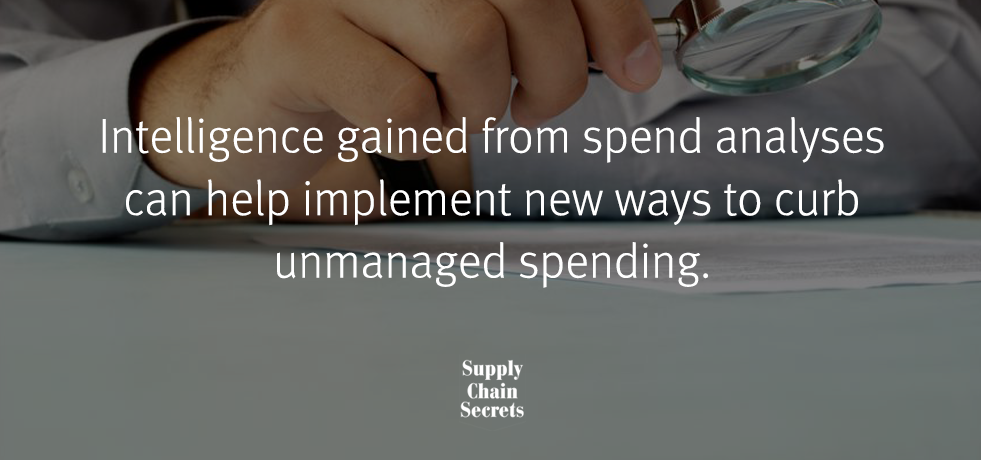 Winners All Around From Supply Chain Spend Analysis
Concentrating spend analysis efforts on the supply chain management aspect of your company can pay off big time. It's an activity which benefits the entire organisation, fostering confidence in the value of collaboration between procurement and logistics functions.
Supply chain managers can make better risk reduction decisions with the information gained from supply chain spend analysis, while procurement can address rogue spending to increase the effectiveness of purchasing programs.
Spend analysis is just one way in which procurement and logistics teams can work harmoniously to improve efficiencies and enhance financial performance. So if you're looking to improve internal collaboration across functions, why not involve your procurement team more closely in supply chain management, via an ongoing process of spend analysis and feedback?