The warehouse, sometimes lying far from the customers it serves, may sound like an unlikely driver of customer loyalty, but in fact it has a huge impact on the customer experience. Companies that achieve warehouse excellence have a greater likelihood of securing customer loyalty than those with a lower standard of performance, regardless of differences in customer-facing expertise.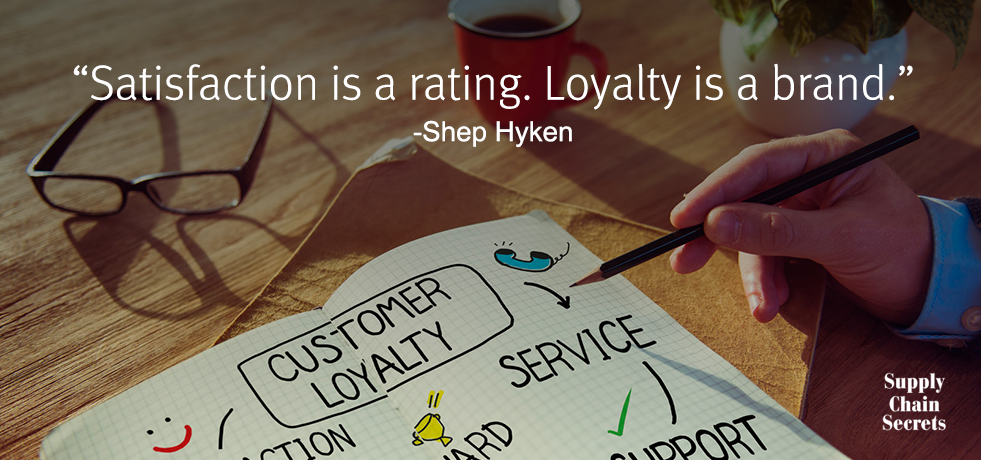 This post will explain the value of customer loyalty and how warehouse excellence can differentiate between enterprises enjoying solid retention and those experiencing unsatisfactory levels of churn.
Satisfaction is Not Enough
While many companies are keen to quote customer satisfaction as a goal, it's really only a part of the formula for profitability and growth. Customer satisfaction is essentially a snapshot: a measure of how customers are feeling about their experience at a static point in time.
---
Today's satisfied customer can be tomorrow's defector, tempted away by the perception that somebody else's product is more attractively priced or more convenient to acquire.
---
Customer loyalty on the other hand, is the mark of a brand which truly becomes hard to replace, even if its products are not the cheapest, the best, or even the most readily available. Customer loyalty is a behaviour— a continuous state which for the vendor, amortizes the cost of customer acquisition over a long period of time, generates immense profit, and serves to promote brands to the uppermost levels of desirability.
The Role of the Warehouse in Customer Loyalty
To understand how a warehouse operation can be instrumental in customer loyalty, it's first necessary to know the factors encouraging customers to become loyal.
---
Customer loyalty takes time to acquire. It's built through a sequence of positive experiences, many of which will be influenced by warehouse excellence (or by its absence).
---
What this means is that every order handled by the warehouse is an opportunity to create one of those positive experiences. So now let's look a bit more specifically at how warehouse excellence can generate customer loyalty.
Correct Orders Every Time: When customers receive deliveries which are consistently correct in terms of the quantities and products ordered, repeat purchases become more likely. Every correctly delivered order strengthens relations between customer and vendor, and hence promotes a sense of loyalty in the customer. In this context then, warehouse excellence means picking the right products, in the right quantities every time.
Orders Received in Good Condition: Even if a shipper is handling resilient goods, it pays to ensure that those goods and their packaging remain intact and in pristine condition, all the way to the customer's door. Customer loyalty is impacted by the appearance and the condition of goods received. While this might not be controllable once goods leave the outbound loading dock, warehouse excellence means ensuring that damaged goods or packaging never make it onto the dock in the first place.
Orders Shipped On Time: Customer loyalty is also promoted when warehouse inventory management, picking, and dispatch processes are aligned perfectly, to ensure customers receive their shipments on time and in full. Warehouse excellence therefore, requires that products don't get placed on backorder, and that orders are assembled and dispatched in time to ensure delivery as promised by the shipping company.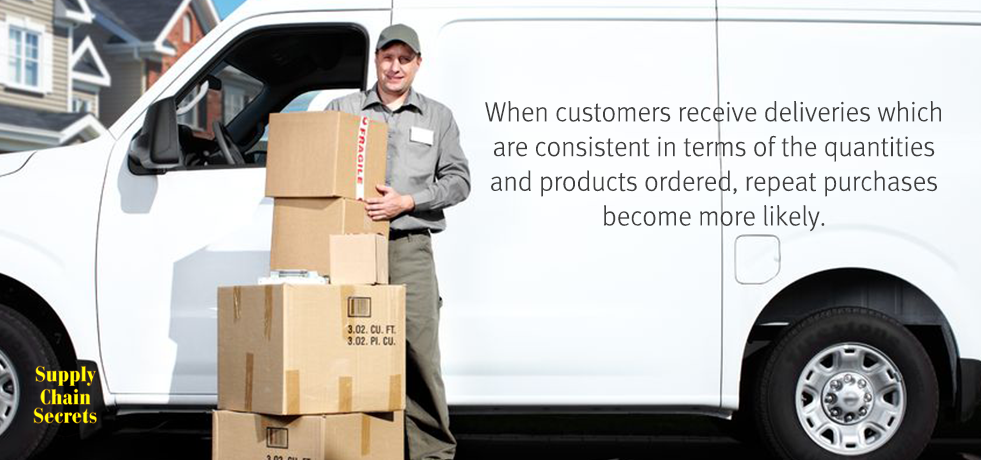 Learn More About Warehousing and Customer Loyalty
Customer loyalty is the holy grail of business longevity and growth, sought by every enterprise engaged in sales activity. The supply chain and in particular, the warehouse, while mostly lying beyond the scenes of the corporate facade, is really at the heart of the customer experience.
So while the link between warehouse excellence and customer loyalty might not be too obvious, it's one which can make or break a company's ability to minimise churn. Warehouse excellence drives customer loyalty, by ensuring orders are shipped accurately, on time, and in good condition.
You can find out more about securing customer loyalty, as well as warehouse excellence, in my book Supply Chain Secrets. To get your copy, along with some additional free bonuses, just visit the Supply Chain Secrets product page and click the "Buy Now" button to start your download.