As the demand for instant information spirals, traditional learning methods are rapidly becoming outmoded. Most adult education and vocational training courses now include an online learning component. The reasons for the popularity of e-learning are plentiful, but, beware, there are also pitfalls.
E-Learning: Out With The Classroom, In With The Chat Room
Online learning (or e-learning) courses come in many shapes and sizes, some with fancy titles such as synchronous, asynchronous, and hybrid, but all aim to afford students, and companies too, an array of benefits and values that traditional learning institutions cannot provide.

Online Learning: A Closer Look at the Bonuses
When it comes to corporate and business education, the following advantages offered to students and employers has cemented e-learning—a previously oft-maligned practice—as a staple of training and development strategy for companies in every industry and commercial niche.
For Students:
It saves time: Instead of having to race from the workplace to the lecture room, students simply log on to a Learning Management System whenever they want to, and can determine their own learning pace. Many LMS structures allow instructors and students to interact online, via message boards, chat rooms, and video-conferencing.
It (usually) saves money: Depending on the course, online learning is usually cheaper than on-campus education, especially if commuting costs are taken into account.
It offers flexibility: Students can juggle their careers and their higher education because they aren't restricted by a rigid schedule.
It appeals to various learning styles: Online learning can be tailored to cater for the varied learning methodologies and styles preferred by students. Broadly, these methodologies fall into three categories: student-driven (asynchronous), instructor-driven (synchronous) or a blend of the two (hybrid). Learning styles are explored in detail in another of my blogs on this site. Take time to read my assessment—it might surprise you how some students prefer to study!
It's good for the environment: A study by the Open University in Britain concluded that distance learning courses involve 87 percent less energy and 85 percent lower CO2 emissions than full-time, campus-based courses.

For Employers:
It reduces training costs: After the initial outlay involved in setting up a LMS suitable for your company's needs, the only other expenses are regular maintenance costs. Meanwhile, you can provide your employees with online training at a fraction of the cost of traditional classroom learning.
Training courses can be updated: Since your online training courses will be in digital form, they can continually be updated and modified to suit the evolving needs of your company.
Immediate access: Employees can log in at any time to your online training platform and gain immediate access to information they may require for the task at hand.
Progress can be tracked: Many LMS  structures come with analytic features, allowing you to monitor the progress of your trainees and to identify their weaknesses and strengths.
It caters to individual needs: Possibly the greatest advantage of online training courses is that they cater to the specific learning needs of each trainee. And, as important, the learning takes place in a non-competitive environment.

Online is not everyone's front line
As is the case with many aspects of modern life, not everyone can adapt to the rigours of e-learning. There are studies, including one by Brookings, which indicate that students who are likely to drop out of campus-based education are even more likely to drop out of an online learning course. The cause, invariably, is a lack of self-discipline.
Some other pitfalls of online learning include the potential of being fooled into enrolling in a course by dubious institutions whose diplomas/degrees are of low quality, having little or no face-to-face interaction with instructors or fellow students, and having to deal with a greater workload than campus-based-students.
---
Meanwhile, if it's supply chain education that you are looking for …
---
In another blog on this site, I deal exclusively with supply chain education. In that article, I contend that this can take place in a classroom environment, online, or through a mix of both, but argue that whatever method is preferred, there HAS to be a right mix of theory and practice.
And, come to think of it, perhaps that is not a bad yardstick for all modern educational systems.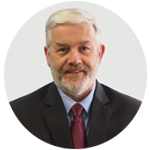 Best Regards,
Rob O'Byrne
Email: robyrne@logisticsbureau.com
Phone: +61 417 417 307