Are you a finance manager or leader in a company with supply chain involvement? If so, how well do you understand the role of supply chain functions in your company? More importantly, do you know how well those functional teams understand their impact on company financial results?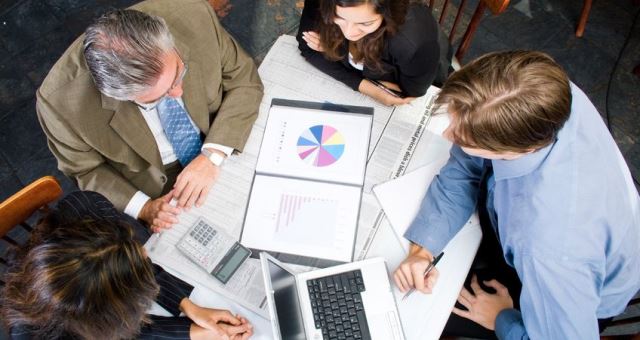 If you don't know, or you don't think the functional teams show awareness of their financial contribution, you shouldn't feel too bad. In the majority of companies, there's little evidence that finance and supply chain teams collaborate as partners within the organization.
Finance and Supply Chain Deliver Better Together
Research conducted within the last three years found that only 26% of CFOs for example, were involved collaboratively with the supply chain. Yet it also found that companies fostering a close working partnership between finance and supply chain teams earned greater profits and operated at reduced cost.
It's unclear why only around 25% of companies are able to forge such partnerships, given the clear benefits of doing so. It could be because in the majority of organisations, finance professionals have a remit to police expenditure, rather than get involved with other functions and help them identify ways to improve financial performance.
From Reporting Results to Delivering Them
If you and the rest of your finance team get no closer to supply chain than it takes to issue some reporting results, a whole lot of capability is being wasted in your company, along with potential earnings increases.
The financial information you gather is of great importance to supply chain practitioners, but can only make a difference if they understand it and have true visibility into how they affect it. With your expertise applied to actively support the supply chain, information can be leveraged to provide a total cost picture—one which everyone can understand and relate to.
Close collaboration between finance and supply chain teams is a game changer. Of course, both teams have to understand that and buy into the collaboration benefits, so wading in tomorrow with nothing but a desire to add value will probably raise suspicion rather than court cooperation.
The secret is to start with some open and honest discussions to establish common ground and form a foundation for partnership.
Practical Steps to Finance and Supply Chain Partnership
Once everyone is clear about the commitment for finance and supply chain teams to get closer together, it's time to make it happen. Here are a few practical ways in which the partnership can be developed and cemented.
Adopt a supply chain issue: Offer to get involved with just one supply chain issue and dedicate one day a week to working on it.
Encourage data-driven thinking: Bring your data to bear on supply chain spending decisions and encourage supply chain colleagues to incorporate it into the decision-making process.
Get involved in investment: Companies get more from their assets when finance and supply chain teams manage them together. So instead of merely acting as gatekeeper, get your team on board with investment choices right at the ideas stage, then stay actively involved in management of assets through to their retirement or reinvestment.
The Value of Finance/Supply Chain Partnership
If you need a good incentive to get your finance and supply chain teams collaborating, how does a company earnings increase of at least 5% (before EBITDA) sound? That's the annual gain reported by those firms in the 25% that enjoy a solid finance/supply chain partnership.
I guarantee that as a finance professional, that's one wasted opportunity to lose sleep over. So if you don't fancy a prolonged spell of insomnia, talk to your supply chain peers and get the collaborative ball rolling—and no, tomorrow is not too soon, in case you were wondering.